Request a free inspection of your property
If you feel your claim has been wrongly denied and you believe your damage is covered we will review your entire policy. If there is reason to suspect the insurance company was wrong for denying your claim we will inform you of all your options at that point. Just because you have been denied does not mean you are out of options.
We will sit with you and carefully review your claim to assure you have reached a fair settlement from your insurance company. Most claims are underpaid or over looked. A licensed public adjuster can give you a professional second opinion on your insurance claim. If you have a denied insurance claim you may still be entitled to fair settlement.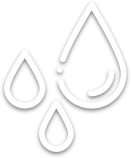 Water Damage It is among the most common types of property damage in Florida and it can result from a number of sources.  Our public adjusters are adept at finding all of the water that has entered your property whether it's been absorbed by walls or floors or pooling in some spot hidden from view.  Aside from maximizing your property damage claim, this prevents further damage from mold or corrosion.
A fire does not need to consume a property to cause significant damage.  No other company has public adjusters in Miami that are more experienced documenting property damage caused by heat and smoke after a fire.  With National Claim Consultants you are assured a complete and thorough fire insurance claim is filed.
Wind and Hurricane damage
Every summer Florida is approached by a number of tropical storms and hurricanes. When they hit ground some level of property damage is expected, and on occasion it is devastating.  At Guardian Adjusting we have more knowledge and experience assessing storm damage and filing hurricane claims than our competitors.  Your adjuster will perform a comprehensive inspection of your property to find all damage that has occurred from flying debris, wind and water, ensuring an accurate hurricane claim that maximizes your settlement.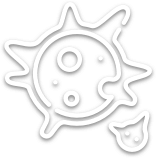 Florida is a state where moisture thrives, making properties in the sate susceptible to mold. Once it takes hold, mold will spread quickly, causing serious damage to your property and belongings. And mold's harmful effects don't stop with property damage. Mold becomes air borne and can cause respiratory and other health problems, some of which are very serious. In addition, mold is often hidden from view in walls or under floors and not detected until it has grown and spread.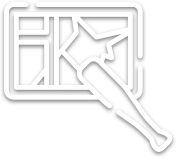 A burglary or home invasion results in difficult and stressful feelings for homeowners and renters, regardless of what was taken or damaged. The first step to take after a burglary is calling the police, who will investigate and compile a report listing all items stolen.  The insurance company will check with the police to ensure that a report has been filed and will use that report to make the decision over the amount of money to be paid out against the policy. If you update the police report, you will need to inform your insurance company.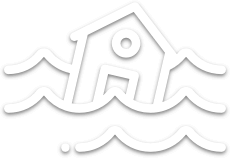 When your house floods, the water can wreak havoc on the structure of the house, your personal belongings, and the health of the inside environment. Flood waters contain many contaminants and lots of mud. High dollar items can get ruined all at once, even with just an inch of water, for example: carpeting, wallboard, appliances, and furniture. A more severe storm or deeper flood may add damage to even more expensive systems, like: ducts, the heater and air conditioner, roofing, private sewage and well systems, utilities, and the foundation.